Kenneth Wang, OMD, PhD, LAc
"My FOCUS is to help you Get Well and Create Powerful Health Naturally!" Dr. Wang
As you review my professional summary, I hope my commitment to my patients and the profession of acupuncture will be evident.
Over the years I have continued my studies to bring the most current professional developements into my practice and my specialty. In addition, I remain very active in the leadership, education and research of this profession to help it find its place as a part of our healthcare system.
I strive to provide the best acupuncture care possible and look forward to trying my best to help my patients.
Kenneth Y. Wang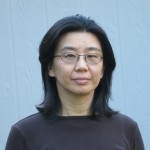 Elizabeth Yuan
L.Ac, M.AOM, M.S
Dr. Xiaoying (Elizabeth) Yuan is a licensed acupuncturist and herbalist certified by the Texas
Medical Board and the Texas State Board of Acupuncture Examiners. She has a diploma in
Oriental Medicine certified by the National Certification Commission for Acupuncture and
Oriental Medicine (NCCAOM).
Since 2001, Dr. Yuan has been interested in integrated medicine focusing on transdermal
delivery and skin care, leading to her partnership with Beijing Bioengineering Inc to develop
topical treatments that minimize side effects of the medication. Dr. Yuan also has a degree in
chemistry and has been involved in personal care research and development of coating for
dilation-drug delivery catheters. As a consultant of Beijing Bioengineering Inc., she helped
develop formulations and processes for a series of specialty products that help treat high blood
pressure, pain, and acne through integration of modern science and oriental medicine.
During four years of Traditional Chinese Medicine (TCM) clinical study and practices at
American College of Acupuncture and Oriental Medicine (ACAOM), she concentrated on
women's health, stress, pain management, and cosmetic acupuncture. She found TCM effective,
leading her to continue focusing on treating these problems in her practices.
She believes that her knowledge of the sciences (chemistry and physics) will give her a unique
perspective of TCM, helping her provide effective acupuncture practice for people in need.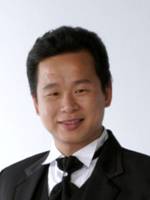 JAMES LU, LAc, PT, OCS, MTC
James Lu, licensed Acupuncturist and Physical Therapist, has been in the medical profession for over 14 years. He has worked in a variety of settings including hospitals, rehabilitation and private clinics, and is specialized in orthopedics, stroke and pain management. He holds a Bachelor of Science in Physical Therapy from Florida International University and a Masters of Science from American College of Acupuncture and Oriental Medicine. In 2003, James completed advanced training in the manual therapy and received his certification from University of St. Augustine. In 2004, he was certified by the American Board of Physical Therapy Specialty as an Orthopedic Specialist. Through his study and experience, James found that by combining acupuncture with physical therapy patient is able to gain the maximum potential with recovery and suffer minimum pain. Since then, he has dedicated his career to this comprehensive treatment approach. Besides pain management, James also has extensive experience in treating gastrointestinal, neurological, gynecological and allergic disorders. In addition, James is also a National Champion in Chen Taichi for 5 consecutive years in China and USA..
To enroll Taichi Class please call 281-461-6499. to know more information about Taichi  click here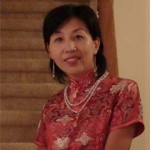 Medical Aesthetician, Sammy, who is experienced in all aspects of the aesthetics field, with a special emphasis on Acne treatment procedures, microdermabrasion, chemical peels and facials with very strong medical background. There is no match for physician based skin correction and we offer the latest medically proven skin care treatments and medical grade products which create visible results and enduring change in your skin. Sammy is an expert in providing a thorough assessment of all skin types (both men and women) and she works along with Dr. Ken to design an individualized plan of skin care. Plus, with medical grade skin care products, only available to professional aesthetician, combined with cutting edge technologies, they can address a variety of skin imperfections. Our goal is to promote healthy skin with a more youthful appearance.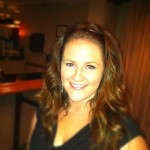 Deborah Marie Bilak, LAc.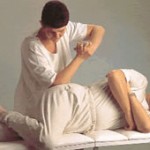 Massage Therapy
The benefits of Massage Therapy reach from stress-induced pain to muscular tension following an injury or trauma. The manipulation of the body soft tissue to relieve areas of tension also works to reach optimal balance for whole-body health. It is affect is both short term and long-term, as it provides tension relief while also affecting the metabolism by normalizing circulatory, muscular and nervous systems network function.
We have female & male professional massage therapist serve for you in our Clinic